Welcome to Wood Chiropractic Center!
The Versailles Chiropractor Who Listens
Chiropractic is drug-free. Chiropractic is safe and natural. Chiropractic is backed by research. And chiropractors enjoy one of the highest levels of patients satisfaction in health care!
---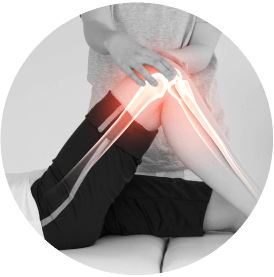 But how do you choose a good chiropractor?
Look for a chiropractor in Versailles who volunteers information. Look for a chiropractor in Versailles that is conveniently located. And look for a chiropractor in Versailles willing to field phone calls and answer questions.
Our main focus at Wood Chiropractic Center is to provide the community of Versailles and Woodford County with the best health care available in a warm and friendly environment. All my patients should know that I don't heal anyone of anything. What I do is perform specific spinal adjustments, removing nerve pressure, and the body responds by healing itself. We, at Wood Chiropractic, simply believe that one should not drug their symptoms, but adjust the cause.
Tour our site and then call our office. See why so many of your health-conscious neighbors already have!
Dr. Brandon Wood | Chiropractor Versailles, KY | (859) 873-2077