Meet Versailles Chiropractor Dr. Brandon Wood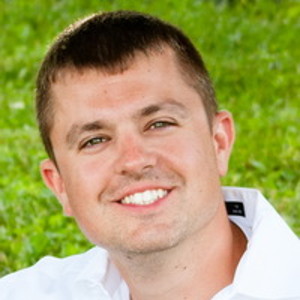 For most of my childhood my choices appeared to be limited. I could live with the horrible symptoms of allergies or I could take prescribed drugs and live with their side effects. I rarely felt like having fun. Drugs left me feeling lethargic, groggy and disoriented. These horrible side effects from my allergy medications left my mother and I wondering what to do.
These days my allergies are much better, but not because of drugs. Because of my mother's search to find something that didn't just drug my symptoms, I discovered Chiropractic and started adjusting the cause of my allergies. My life was completely changed and at the young age of nine I made a decision. I wanted to help others in the same way "Doc" Grider had helped me, I was going to be a Chiropractor.
This dream and opportunity to help others was realized in 2004. Following undergraduate studies at the University of Kentucky, I graduated with honors from Palmer College of Chiropractic, the fountainhead of Chiropractic, with a Doctorate of Chiropractic degree. Following graduation I joined Lynch Chiropractic Center in Lexington, Kentucky as an associate. Then on March 6, 2006 I opened my own practice, Wood Chiropractic Center, in Versailles, Kentucky.
My family and I practice what we preach. My wife and daughter are both under regular chiropractic care and reap the enormous health benefits each and every day. My wife, Amy, and I both grew up in Liberty, Kentucky and were high school sweethearts. After completing our studies at the University of Kentucky we were married in May of 2001. Later that year we moved to Davenport, IA where I began my graduate studies in Chiropractic.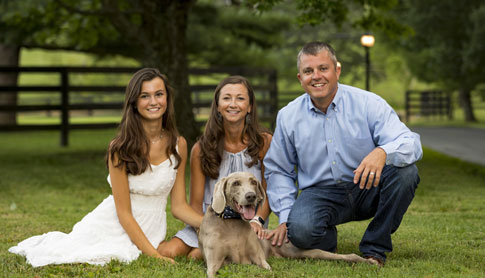 In January of 2003 we learned that we were going to be parents. In September of 2003 our beautiful daughter, Laura, was born. Her life has been the picture of health from day one. Weighing in at a very healthy 9lbs. 5oz, thanks in part to her mother's chiropractic care during pregnancy. Laura was adjusted at three days old. Now 11, her well adjusted body is equipped to fight off any illness which may invade her body without the use of drugs or vaccinations. She was been spared the painful childhood illnesses such as ear infections, runny nose, colds and allergies. My family can enjoy the thrills of the outdoor life together, healthy and drug free.
Much of our family time is spent camping, boating and traveling. We enjoy long weekends at Lake Cumberland and Taylorsville Lake. My personal hobbies are hunting, fishing, golfing, and four-wheeling. My family worships at Buck Run Baptist Church in Frankfort KY. Our faith and family are very important to us. We love and respect the Versailles Community and are excited about serving you.
Lets Talk!
Now that you know a little about me I would love to meet you. I consider myself an excellent listener and hope I get the opportunity to speak with you in person and discuss your specific health challenges. Give our office a call or email me with the link below.
CONTACT US

---
Chiropractor Versailles | (859) 873-2077